In counselling, talking about your worries and problems is only the beginning.  When you feel safe, welcome and heard in therapy, you start to know yourself in new ways.  You find fresh perspectives to solve problems, process past traumas and shape the way you live.  

​

"So much counselling today talks to us from the neck up, as if we don't have a body. 

A body that might shake and tremble when we are anxious, feel numb and disconnected when we are low, or wound tight with tension when we are frustrated or angry.

We need to talk to both our head AND our heart if we really want to feel different about ourselves, and have a greater understanding of who we can be in our world."
Meet Angie Laussel, from

The Counselling Space

.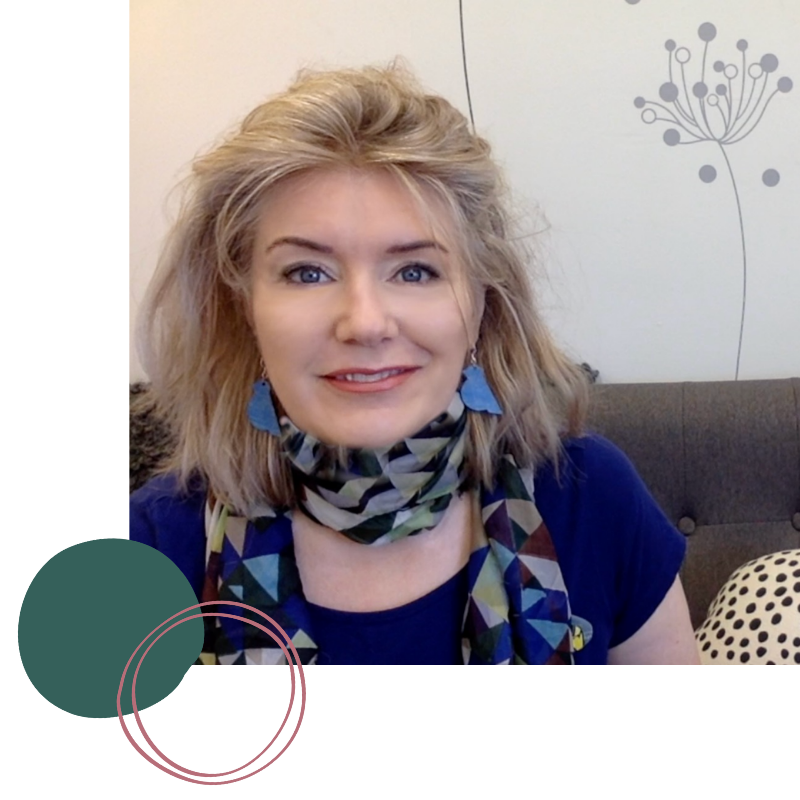 Hi, I'm Angie the Director and Principal Therapist at The Counselling Space. I've been a therapist for more than 30 years, working in senior clinical roles with health, child, youth and family services.  It is an immense privilege to have supported hundreds of clients over this time, doing the work I love.  My passion is for seeing people reach new understandings about themselves, and experience a stronger sense of belonging and wellbeing.  
How I work
I am trained in a number of therapeutic frameworks, all informed by a trauma informed lens, including: Internal Family Systems Therapy, EMDR (Eye Movement Desensitisation and Reprocessing), Narrative Therapy, Trauma Informed Cognitive Behaviour Therapy, HeartMath Biofeedback, Motivational Interviewing, Child Play Therapy, and AutPlay (focusing on neurodiverse children), as well as Emotion Focussed Therapy and the Gottman Method for working with couples.   Phew, that's all a mouthful!
What that means in practice, is that from the moment you walk through the door my aim is to create a safe and welcoming experience, and that we work together to find what works for you.   I understand there is a part of you that is wanting to come to counselling and wants to make changes.  I also understand there is likely another part that is really unsure, worried and may prefer not to come.  After all, talking to a complete stranger about very personal things in your life is a big step, and more than a little scary.   This is why creating a safe space for you is my top priority, and you always determine how much you want to share with me. 

Who I see
I see people of all ages and with many different worries and presentations - and all are important to me.  Sometimes people come because they, or their children, are just going through a tough time and need a little extra support.  Sometimes people come because they have a long history of trauma, dissociation, psychiatric diagnoses or complex relationship difficulties.  All are welcome. 
When I'm available
I work Monday to Thursday, 9am to 5pm, from my rooms in Coffs Harbour, NSW, or online across Australia.  

The formal Stuff:
Qualifications
Accredited Mental Health Social Worker
Bachelor of Social Work (hons)
Graduate Certificate Narrative (Family) Therapy
Advanced Diploma Community Services Management
NLP Master Practitioner
Graduate Diploma of Therapeutic Child Play
Master of Child Play Therapy (current)
Diploma of Art Therapy
Diploma of Mindfulness and Meditation
Diploma of Business (Leadership)
Diploma of Business (HR)
Certified Practitioner HeartMath (biofeedback)
Certified Clinical Hypnotherapist and Instructor of Hypnotherapy.
Memberships / Accreditations
Accredited Mental Health Social Worker, Australian Association of Social Workers
NDIS Registered Provider (Therapeutic Supports)
EMDR Association of Australia 
Australian & New Zealand Mental Health Association
Association of Family and Conciliation Courts
Australian Professional Association for TransHealth
Australasia Pacific Play Therapy Association