In counselling, talking about your worries and problems is only the beginning.  When you feel safe, welcome and heard in therapy, you start to know yourself in new ways. 
You find fresh perspectives to solve problems, process past traumas and shape the way you live.
​

"So much counselling today talks to us from the neck up, as if we don't have a body. 

A body that might shake and tremble when we are anxious, feel numb and disconnected when we are low, or wound tight with tension when we are frustrated or angry.

We need to talk to both our head AND our heart if we really want to feel different about ourselves, and have a greater understanding of who we can be in our world."

Meet Angie Laussel, from

The Counselling Space

.

Hi, I'm Angie the Director and Principal Therapist at The Counselling Space. I've been a therapist for more than 25 years, working in senior clinical roles with health, child, youth and family services.  It is an immense privilege to have supported hundreds of clients over this time, doing the work I love.  My passion is for seeing people reach new understandings about themselves, and experience a stronger sense of belonging and wellbeing.  
How I work
I am trained in a number of therapeutic frameworks, all informed by a trauma informed lens, including: Internal Family Systems Therapy, EMDR (Eye Movement Desensitisation and Reprocessing), Narrative Therapy, Trauma Informed Cognitive Behaviour Therapy, HeartMath Biofeedback, Motivational Interviewing, Child Play Therapy, AutPlay (focusing on neurodiverse children) and Animal Assisted (Canine) Intervention Therapy, as well as Emotion Focussed Therapy and the Gottman Method for working with couples.   Phew, that's all a mouthful!
What that means in practice, is that from the moment you walk through the door my aim is to create a safe and welcoming experience, and that we work together to find what works for you.   I understand there is a part of you that is wanting to come to counselling and wants to make changes.  I also understand there is likely another part that is really unsure, worried and may prefer not to come.  After all, talking to a complete stranger about very personal things in your life is a big step, and more than a little scary.   This is why creating a safe space for you is my top priority, and you always determine how much you want to share with me. 

Who I see
I see people of all ages and with many different worries and presentations - and all are important to me.  Sometimes people come because they, or their children, are just going through a tough time and need a little extra support.  Sometimes people come because they have a long history of trauma, dissociation, psychiatric diagnoses or complex relationship difficulties.  All are welcome. 
When I'm available
I work Monday to Thursday, 9am to 5pm, from my rooms in Coffs Harbour, NSW.  
The formal Stuff:
Qualifications
Accredited Mental Health Social Worker
Bachelor of Social Work (hons)
Graduate Certificate Narrative (Family) Therapy
Advanced Diploma Community Services Management
NLP Master Practitioner
Master of Child Play Therapy (current)
Diploma of Art Therapy
Diploma of Mindfulness and Meditation
Diploma of Business (Leadership)
Diploma of Business (HR)
Certified Practitioner HeartMath (biofeedback)
Certified Clinical Hypnotherapist and Instructor of Hypnotherapy.
Memberships / Accreditations
Accredited Mental Health Social Worker, Australian Association of Social Workers
NDIS Registered Provider (Therapeutic Supports)
Australian & New Zealand Mental Health Association
Association of Family and Conciliation Courts
Australian Professional Association for Trans Health (AusPATH)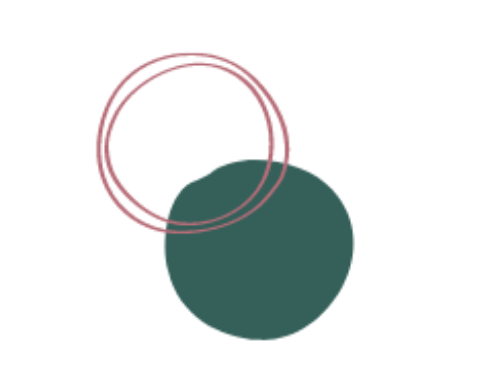 "The person is not the problem, the problem is the problem." 
​– Michael White and David Epston, Therapists and Authors
Angie at The Counselling Space, Coffs Harbour, is an accredited Mental Health Social Worker, and is trained in focused psychological therapies including Narrative Therapy, Cognitive Behavioural Therapy (CBT), and Motivational Interviewing. She is trauma informed, so also draws on Somatic Psychotherapy and HeartMath Biofeedback – recognising that sometimes our body needs to know how to calm itself, feel nurtured and be strong to help our mind tackle the issues in our lives.  
Angie's extensive experience enables her to work with people with all sorts of issues, worries and concerns, including anxiety, depression, eating disorders, complex trauma, the impact of violence/abuse and deep grief.  
You can see Angie privately, without a referral.  Angie is also accredited to work with people referred under Victims Services NSW and Qld, with WorkCover clients and works with people who are Self or Plan Managed under the NDIS.

You can also talk to your GP (doctor) about a Mental Health Care Plan referral that enables you to receive a rebate from Medicare for part of the fee. (Please note that The Counselling Space is unable to bulk bill.)

Sometimes navigating the system is hard! Please feel welcome to contact Angie to explore how this might work for you.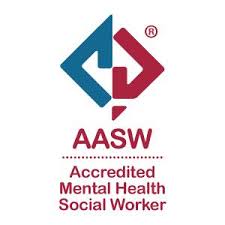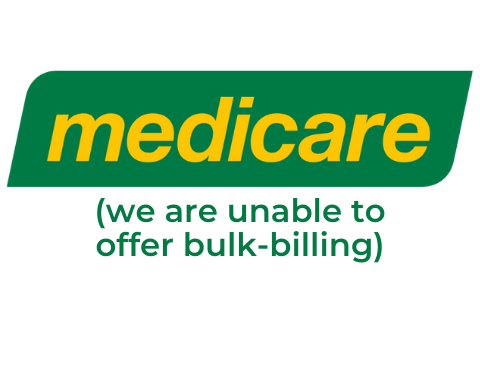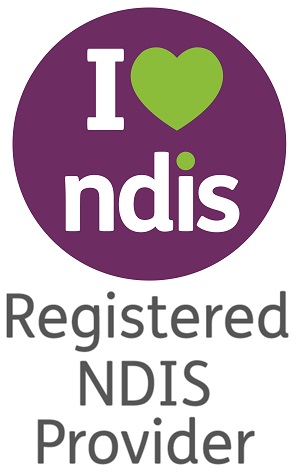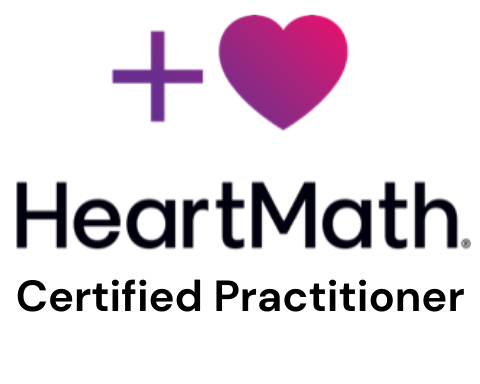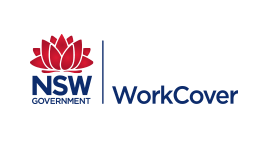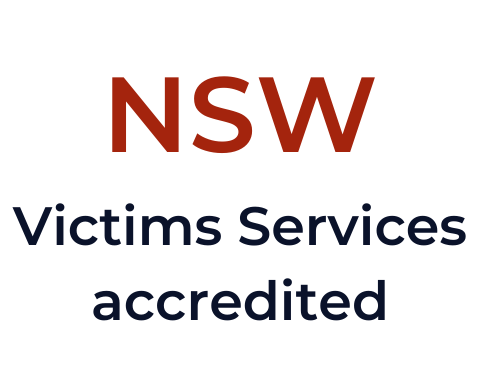 Please note, there may be a wait time for some services, and we are not able to take new referrals under Victims Services at this time.
"Children are not things to be moulded, but people to be unfolded." 
​– Jess Lair, AuthorChild Play Therapy
Most parents are aware of how much fun a child has during play.  It is also the medium through which children learn new things, come to understand their world, develop social and language skills, and learn to process big feelings like grief, anger, and worry.   
Children don't always know the words to use to describe what is happening for them, as this is a fairly developed skill for later life.  But they can express things through play, and when life's stressors are becoming overwhelming, they can benefit from child play therapy.  Child Play Therapy with Angie helps them bring up their fears in a safe place and use their own imagination and inner resources to help find a way through. 

Child Play Therapy can help when a child:
Has memories and strong emotions following traumatic experiences (serious illness or hospitalisation; parental separation; exposure to violence and abuse)
Struggles to manage big emotions, leading to difficulties concentrating or acting out at school
Feels anxious, scared or worried, even about small day-to-day things, or things they struggle to name
Feels a heavy sadness, seeming to have lost interest in things that previously brought them happiness
Seems overwhelmed, anxious or nervous in social situations
Has outbursts of anger, is uncooperative and defiant.
Play therapy is also a helpful approach for children with neurodevelopmental differences, such as being in the autism spectrum (ASD) or having attention difficulties (ADD / ADHD).  If your child is neurodiverse and is a self or plan managed participant with NDIS, Angie can help. 

"Have confidence in the young people, give them a chance, and they will surprise you." 
​– Kofi Annan, former Secretary General of the United Nations

The transition from childhood to adulthood can be a tricky one to navigate.  Many young people show a confident face to the world, whilst inside there is a part that is scared, worried, angry, or confused.
Having been the senior therapist and manager of two headspace Youth Mental Health sites, Angie understands the importance of creating a space where young people feel welcome, where it is OK to talk about anxiety, depression, fear of the future, and worry about body image, relationships, gender identity, or sexuality.  
Angie combines youth focused counselling with art and creative expression to help build hope, confidence and optimism.  

Counselling can help when a young person:
finds it hard to express themselves and let the people around them understand what they're going through

feels so anxious or low, that it is hard for them to do things they used to enjoy

is navigating new or complex relationships 
is unsure of their gender identity, or is deciding to transition
feels lost, unsure of themselves, or uncertain where they belong.
The teenage and early adult years are also the time when some symptoms of mental illness emerge for the first time.  Seeking help early can help with issues such as eating disorders, schizophrenia, mood disorders and psychosis.  
"All relationships have one law.
​Never make the one you love feel alone, especially when you're there" 
​– John Gottman, the Gottman Institute

Many couples feel stuck and dissatisfied in their relationship, wondering how it turned out this way, where things went wrong.   One or both partners might feel taken for granted, angry or resentful and just don't see any hope that things could be different.  The additional pressures of everyday life can add a heavier burden, with financial worries, parenting concerns, or different life values sharpening the wedge between you.  
There may be a cycle of things gradually getting worse, an argument, an attempt to do things differently where the relationship may be better for a while, before the whole cycle starts again. ​Or things may just feel stale and stagnant, with no real lows but no joy anymore, no sense that you are a priority in the other person's life. 
​
Relationship counselling can help.  Angie is a respected relationship counsellor, with more than 20 years experience supporting couples to re-build their relationship by helping them rediscover compassion, respect and intimate connection.
Angie brings care, curiosity and humour to her work with couples.  She has experience managing relationship counselling and post-separation services so understands that some couples want to recapture love, hope and intimate connection, some need to rebuild trust and safety after betrayal (affairs), while others want to stay civil, respectful and communicative once the relationship ends.

Relationship Counselling (couples/marriage counselling) can help:
rebuild trust and commitment (even after a sexual or emotional affair)
find new ways of tackling perpetual problems (most couples have conflict over and over again about the same topics)
move beyond the resentments that keep creeping in from the past, and help with feelings of being taken for granted
re-discover the things you like about each other, and build affection, caring and friendship
build a passionate and fulfilling sex life that has meaning for both of you
strengthen the emotional connection, so you each feel like a priority in the other person's life.  
Trained in Emotion Focused Therapy, the Sound Relationship House Theory (Gottman Method), Internal Family Systems, and Narrative Therapy, Angie provides a safe space to explore relationship dynamics and generate opportunities for repair, connection and "getting back on the same page".  
Angie welcomes all couples, including those from our LGBTIQ+ communities.
"Don't get so busy making a living, that you forget to make a life!"
- Dolly Parton, singer.
We can spend many of our waking hours at work. Every workplace has its ups and downs, but most of the time we hope it is a place where we feel valued and respected for our contribution. 
Sometimes workplace conflict remains unresolved, or a team culture feels unhealthy.  Sometimes it's hard to work out where an organisation is heading, and it can seem like everyone is being reactive or in crisis.
Tackling workplace culture and organisational leadership is an important step to promote wellbeing for staff, and helps increase productivity too.  Angie has extensive experience in leadership and management roles, and is frequently called on to help people move forward when they are stuck. 
She is also a SIRA workcover counsellor, accredited by WorkCover NSW to provide therapeutic services to people seeking a safe and sustainable return to work.

Workplace wellbeing services can help:
provide coaching to assist a new supervisor or manager find their confidence and leadership style
with team building to assist people improve their working relationships and tackle difficult dynamics

support individual staff members who are experiencing difficulties personally or professionally that might be impacting their work performance (under your organisation's Employee Assistance Program)
with rehabilitative counselling to help with emotional recovery following a workplace incident (once a Workcover claim has been approved)

The Counselling Space: welcoming and inclusive
We acknowledge the Gumbaynggirr people as the traditional custodians of the land on which we live and work.  We give our thanks and pay our respects to their elders past, present and future. We open our minds and hearts to understanding the impact of intergenerational trauma, and stand alongside our first nation peoples in working for redress.